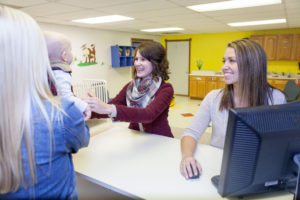 Loving nursery workers provide a clean and safe environment with a state of the art security and paging system. Parents can have peace of mind while they attend one of the adult Bible classes or one of the worship services. Nursery is provided for newborns through three year olds.
Pager & Security System
Good Shepherd Baptist has implemented a number of safety features and security measures to ensure that your child will have a safe, enjoyable experience while you attend our services. We use a computerized system for check in and check out to ensure only someone you authorize can pick up your child. Volunteers who work with children are carefully interviewed, screened, and trained.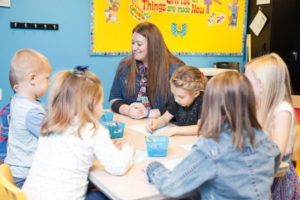 Preschool (4-5 year olds)
It is amazing how much your child will learn in these classes specifically tailored for children from four to five years old. They will come home singing new songs, quoting verses they have memorized, displaying their crafts, and sharing with you important truths they are learning from the Bible. They will learn things like the importance of obedience, being kind, sharing, and even more important truths, like who Jesus is, and the fact that God loves them and made them for a unique purpose. The teachers and workers are trained, dedicated, compassionate, and excited to be a small part of the life of your child.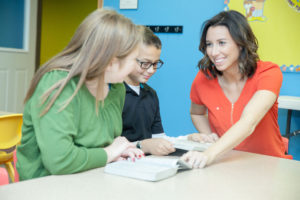 In this age group your children will experience classes that are as full of energy, excitement, and hope as they are. They will learn powerful truths from the Bible that will stick with them for the rest of their lives. They will memorize Scripture, participate in games, and make great friends.