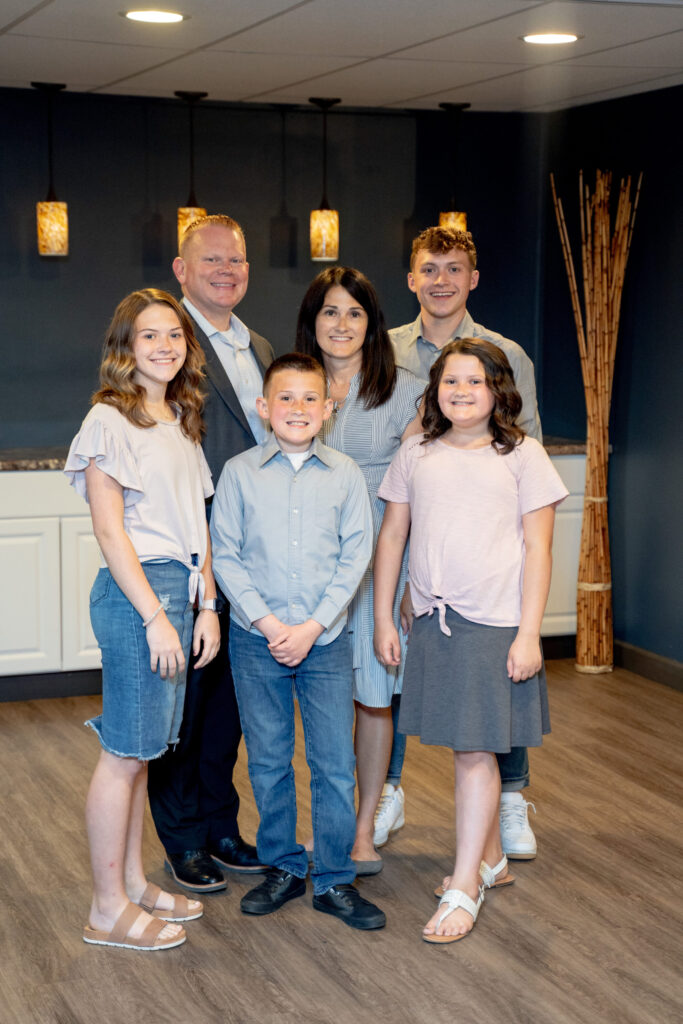 Brandon Sichting, pastor of the Good Shepherd Baptist Church, was born in Danville, Indiana. He attended and graduated from Tabernacle Christian School in Martinsville, Indiana. Pastor Sichting has the unique privilege of pastoring the church that he grew up in as a child. He was saved as a first-grader at Good Shepherd. His sunday school teacher, Miss Linda Davis
led him to the Lord
. Upon graduating from high school, he enrolled at IUPUI with a major in secondary education. In 1997, Dr. Everett Barnard re-organized Fellowship Baptist College, and Pastor Sichting enrolled that year. He met his eventual wife,
Viola
, and was called to preach during his freshman year. He received his bachelor of arts in Bible with the first graduating class of FBCI in 2001. Upon graduation, Pastor Sichting came on staff as the Youth Pastor. While serving under Pastor Everett Barnard, Pastor Sichting finished his education at IUPUI, and received a bachelor of science in education. Under the leadership of Dr. Barnard, Pastor Sichting transitioned from Youth Pastor to Assistant Pastor. In January 2008, the church voted unanimously to call him as the Pastor of Good Shepherd Baptist Church. God continues to bless the ministry, and the church has seen continued growth.
A message from our Pastor:
It is my privilege to serve alongside my wonderful wife, Viola, and to pastor my home church.
God has blessed us with four children: Job, Annie, Levi, and Reagan. As we minister to families from Mooresville, Martinsville, Monrovia, Plainfield, Camby, and Indianapolis; it is our goal to truly make a difference for Christ. If I can ever be a help to you or if you have a question, please do not hesitate to ask.
Email: pastor@gsbcindy.com
Address: Brandon Sichting

Good Shepherd Baptist Church
Mooresville, Indiana 46158
Phone: 317.831.1279